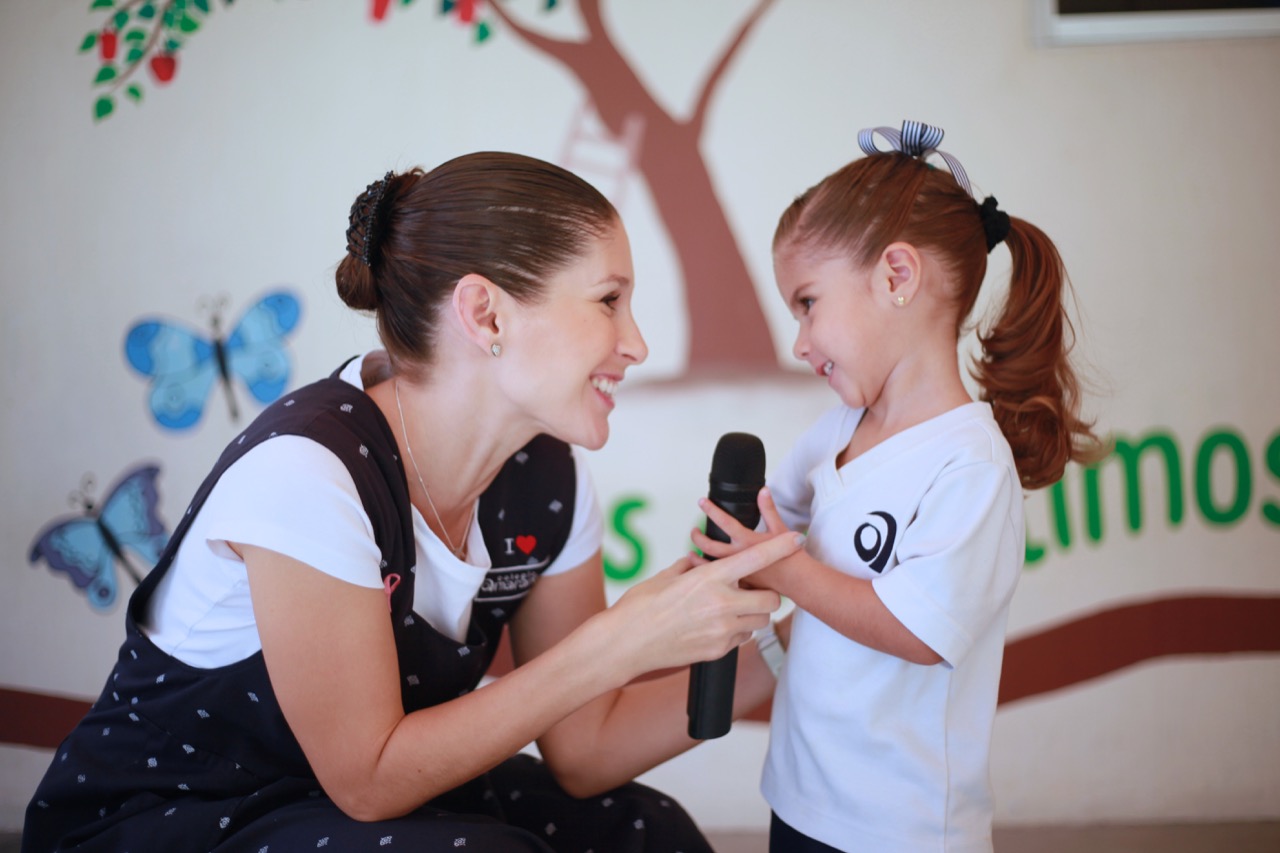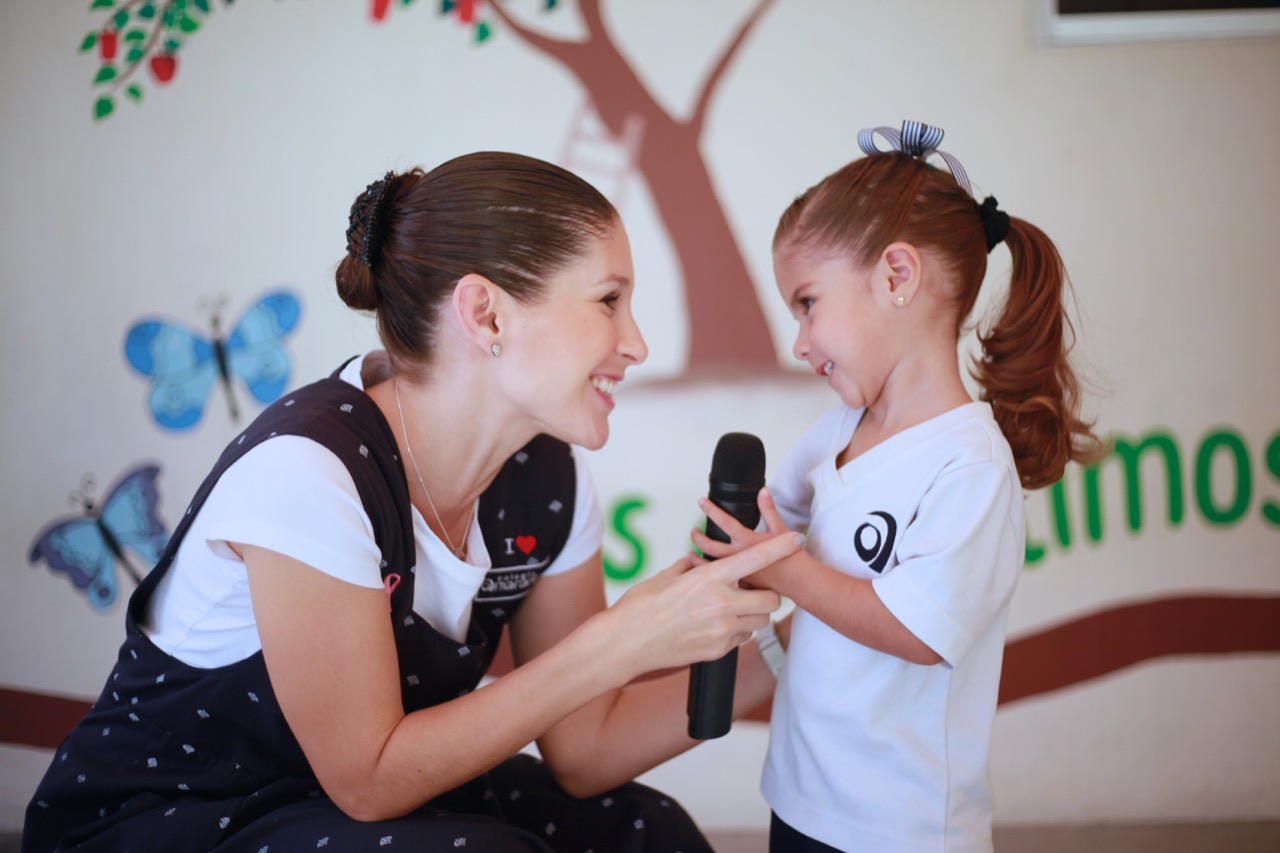 WHO WE ARE
In 1996, Amaranto was founded as a response to the need of the families and community of Los Cabos for an Institution that could offer quality educational programs for our children. Most importantly, it needed to be integrated by devoted to their vocation human beings that could implement advanced programs recognized at a national and international level whom have a mission to motivate children to be better human beings.
MISSION
We are an educational community formed by dedicated families who work towards building, as well as recognizing, true human expression: spiritual, physical, social and intellectual to favour the healthy development of our children.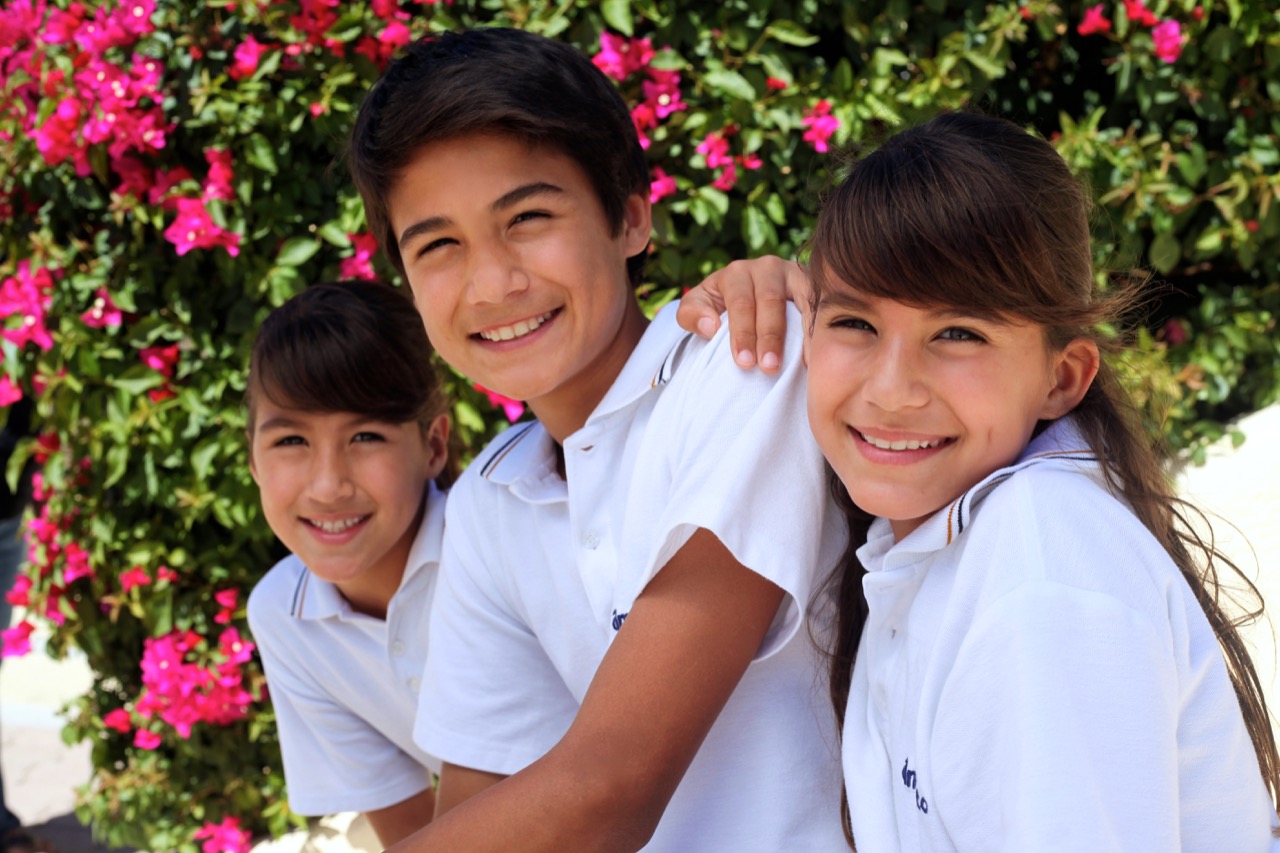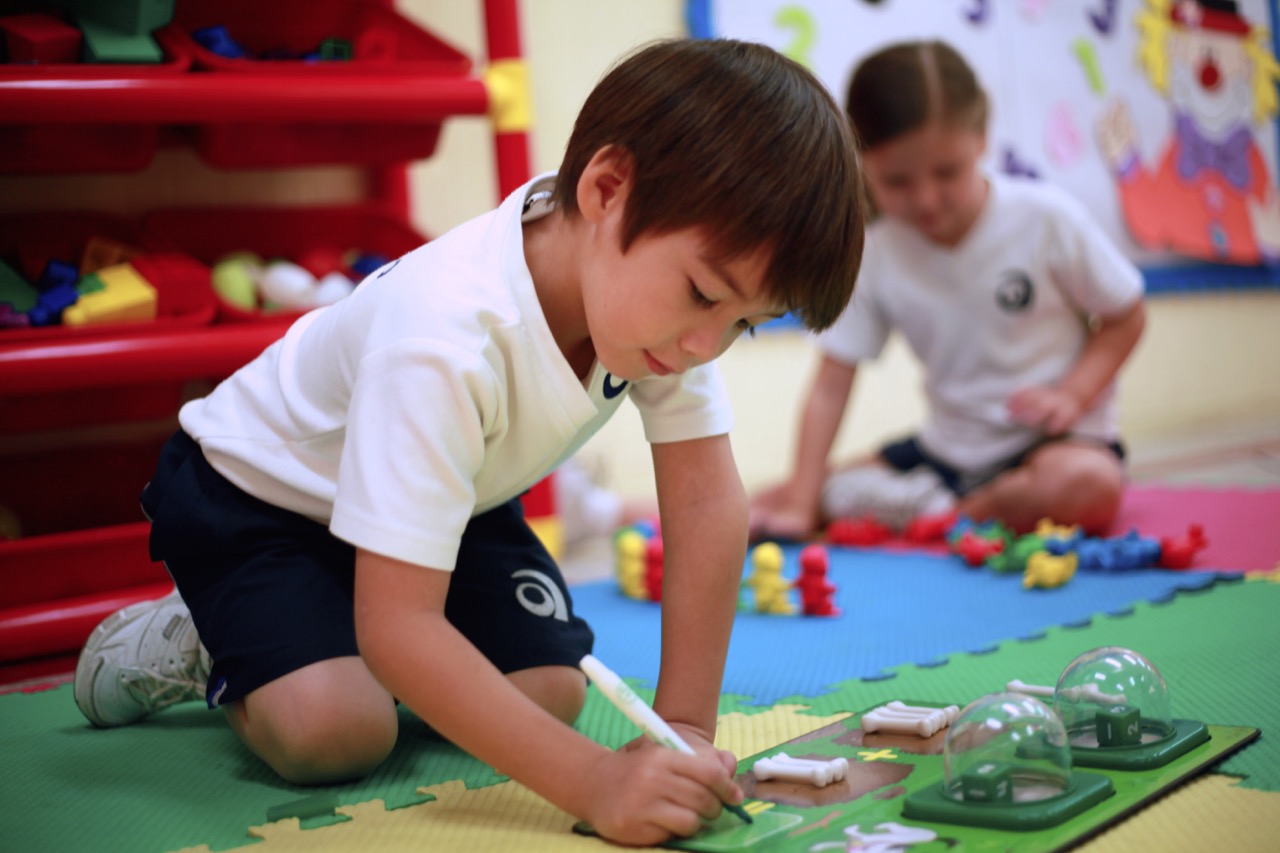 PHILOSOPHY
Amaranto creates educational experiences that help recognize our students' individual talents; and celebrate their diversity, in order to reach their full potential along with a healthy personal discipline to strengthen their individual character, as well as their willingness to help others.
GOALS
– Amaranto strives to be a community that enforces personal and social growth with the purpose of enhancing each of our students' constant development and awareness of their responsibility with the world around us.
-Support our team's continuous training.
– Constant Innovation of our Institutional Programs
-Encourage family participation directly in our Amaranto community.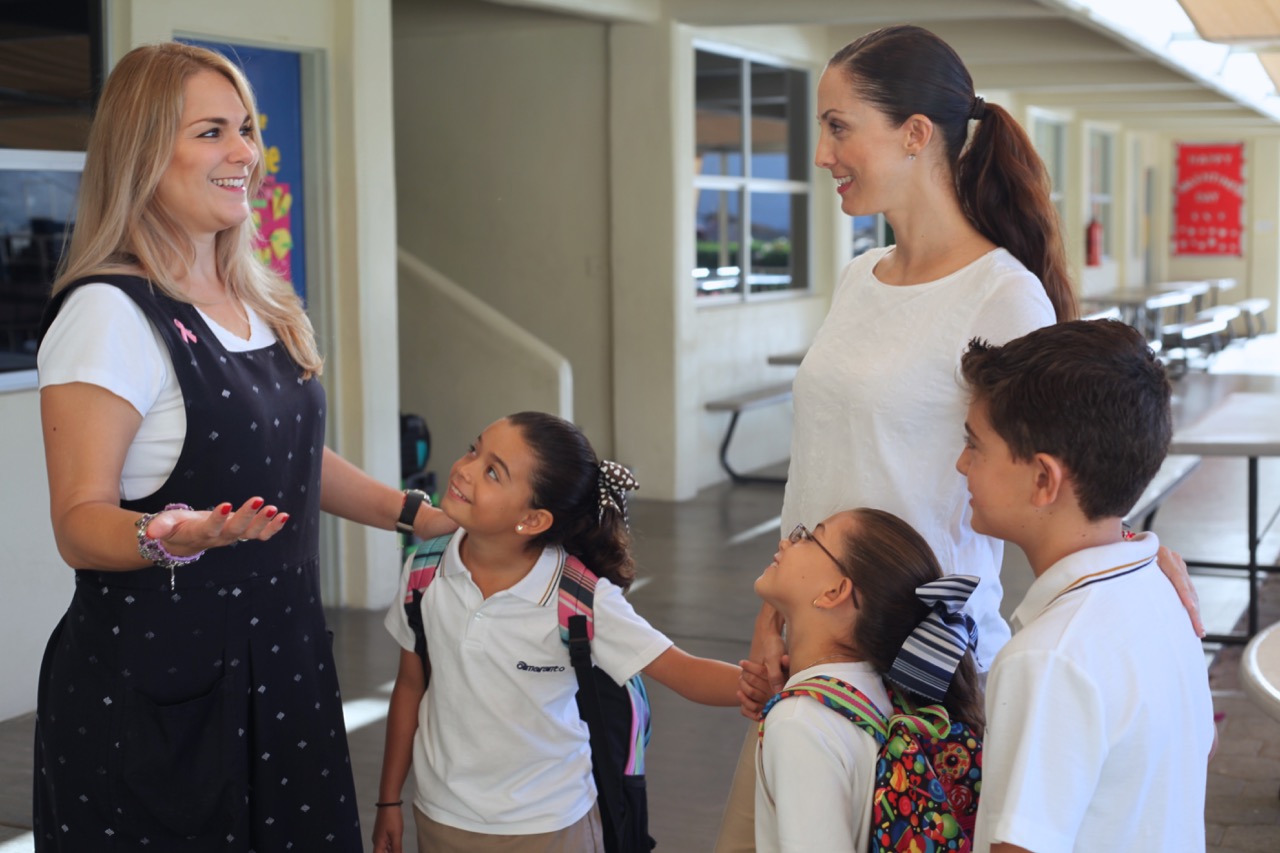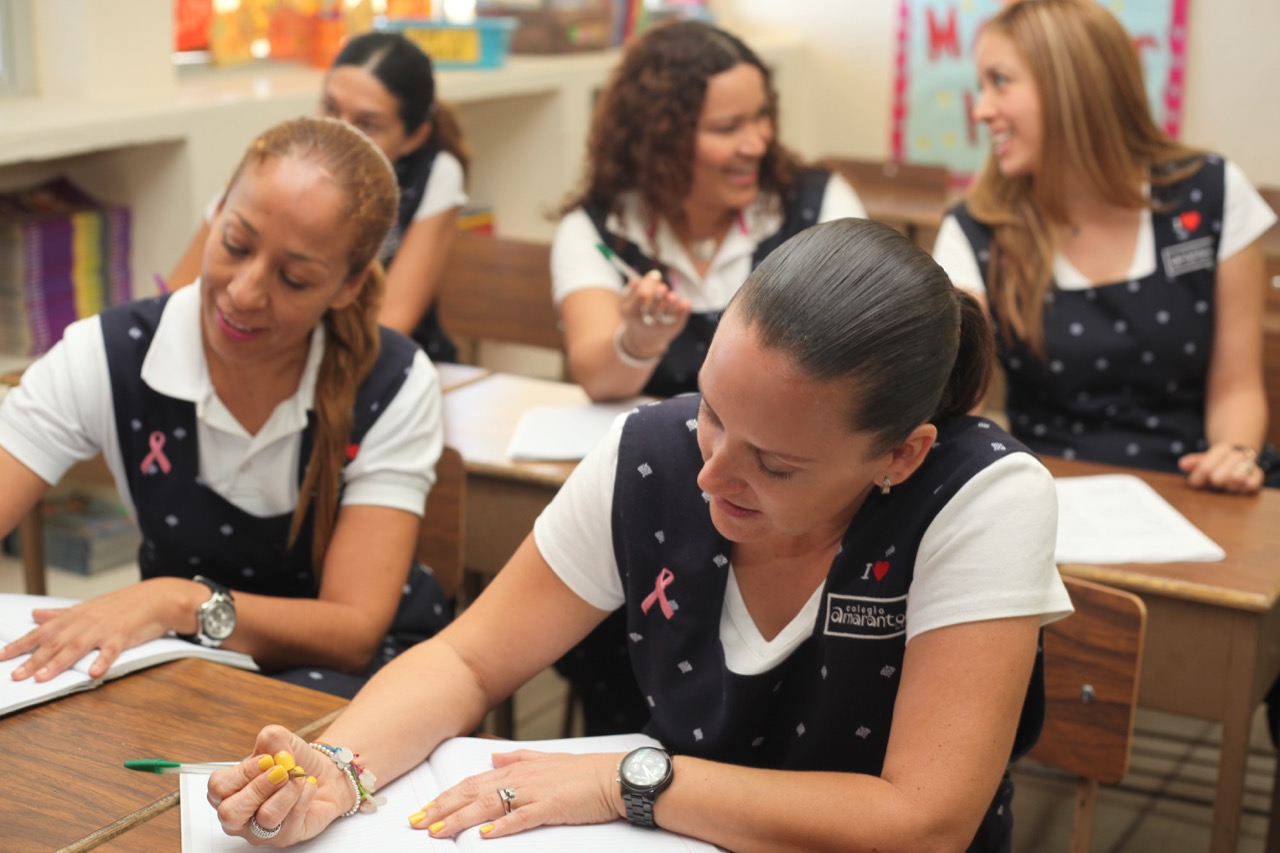 CONTINUOUS TRAINING
At Amaranto, we are convinced of the need and relevance for constant training in order to achieve a high profile for our teachers and all other Human Beings who are part of our team of professionals that share the path of learning, creating and innovating with our children.
SMART BOARD TECHNOLOGY
Our school is designed in a way so our children can enjoy their academic and recreational activities. The access to this technology is controlled for the safety and well-being of our learning community.
We are the first school in México to introduce SMART Board in all of our interactive classrooms so our students can benefit from collaborative learning and developing their digital skills. Our team of professionals uses this technology as a tool that allows our students to explore, participate, and collaborate resulting not only in a more fun; but creative, learning experience.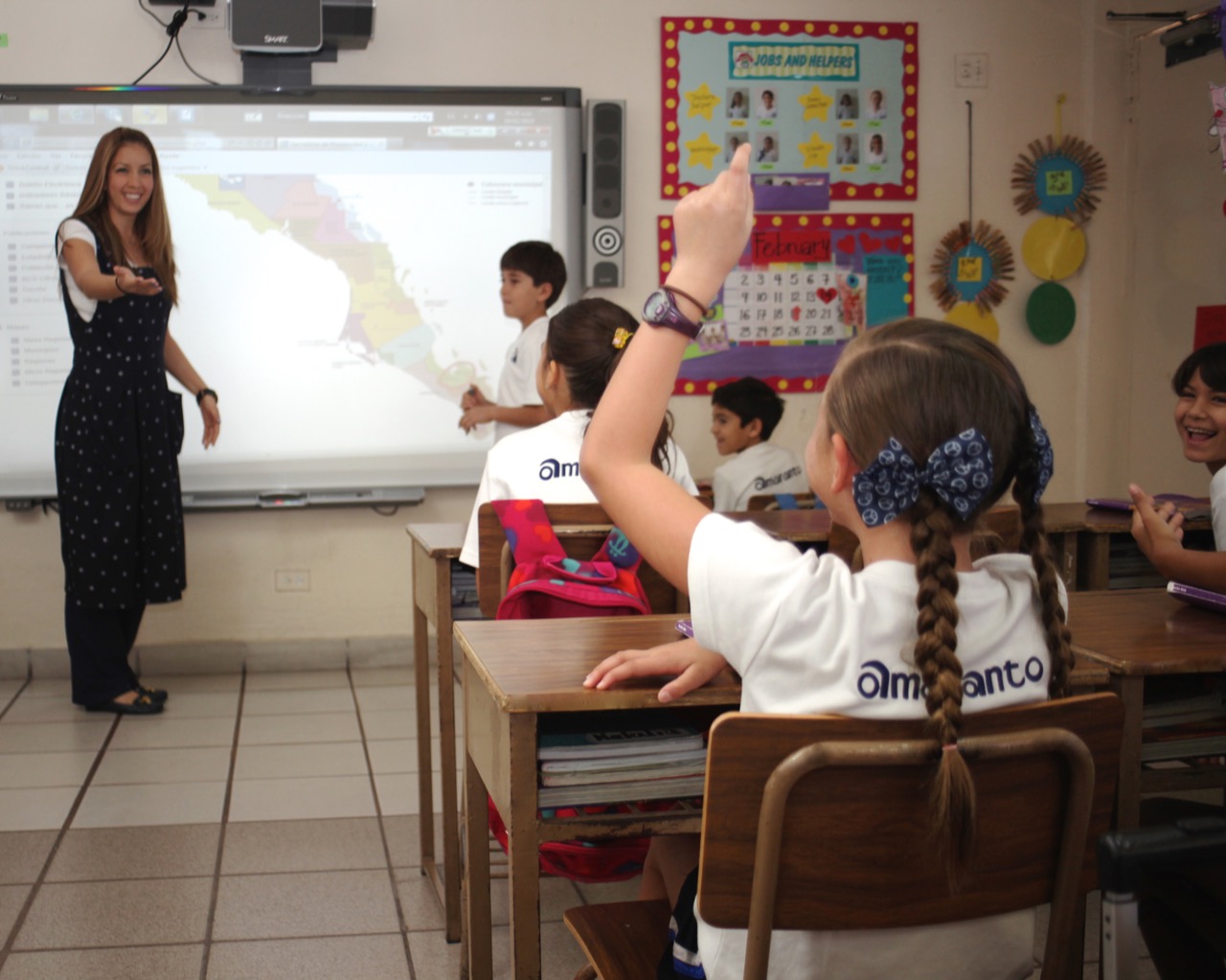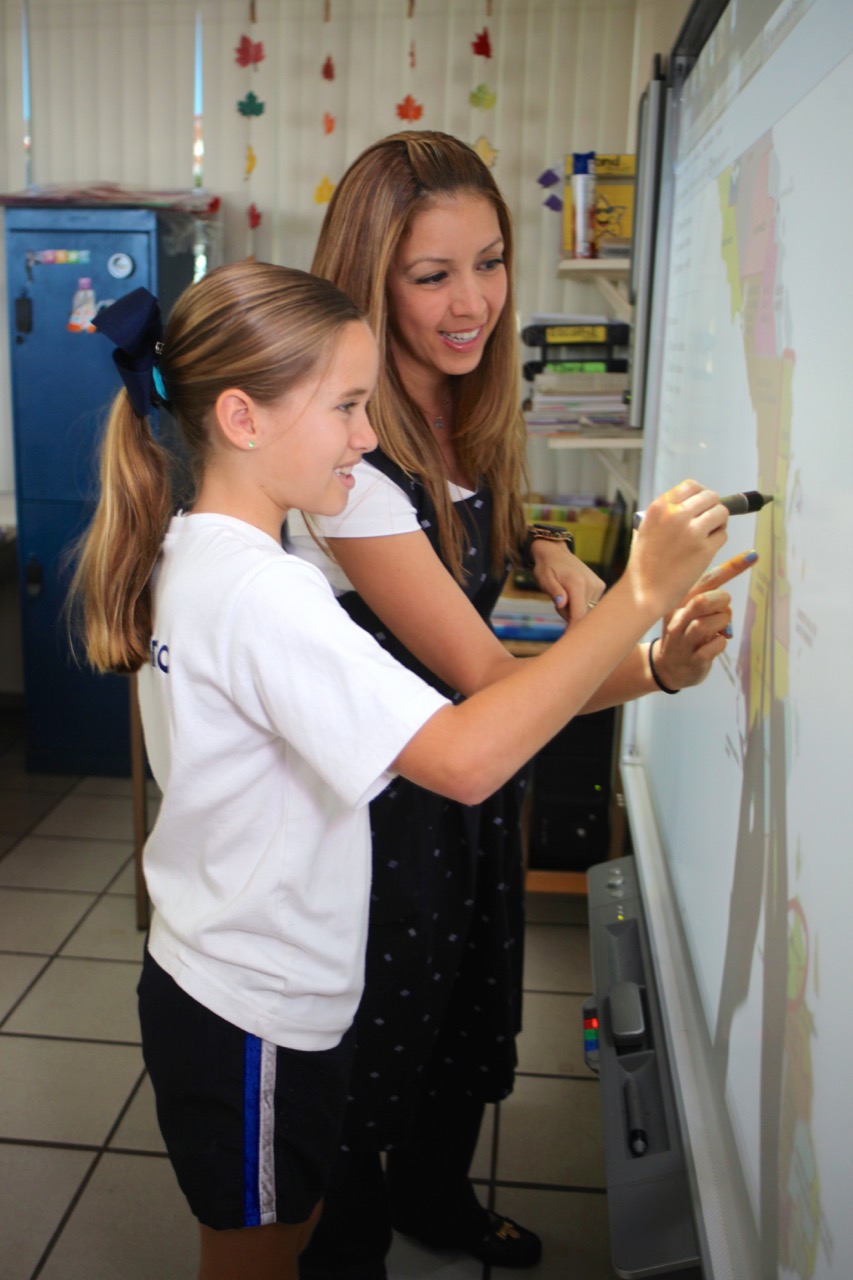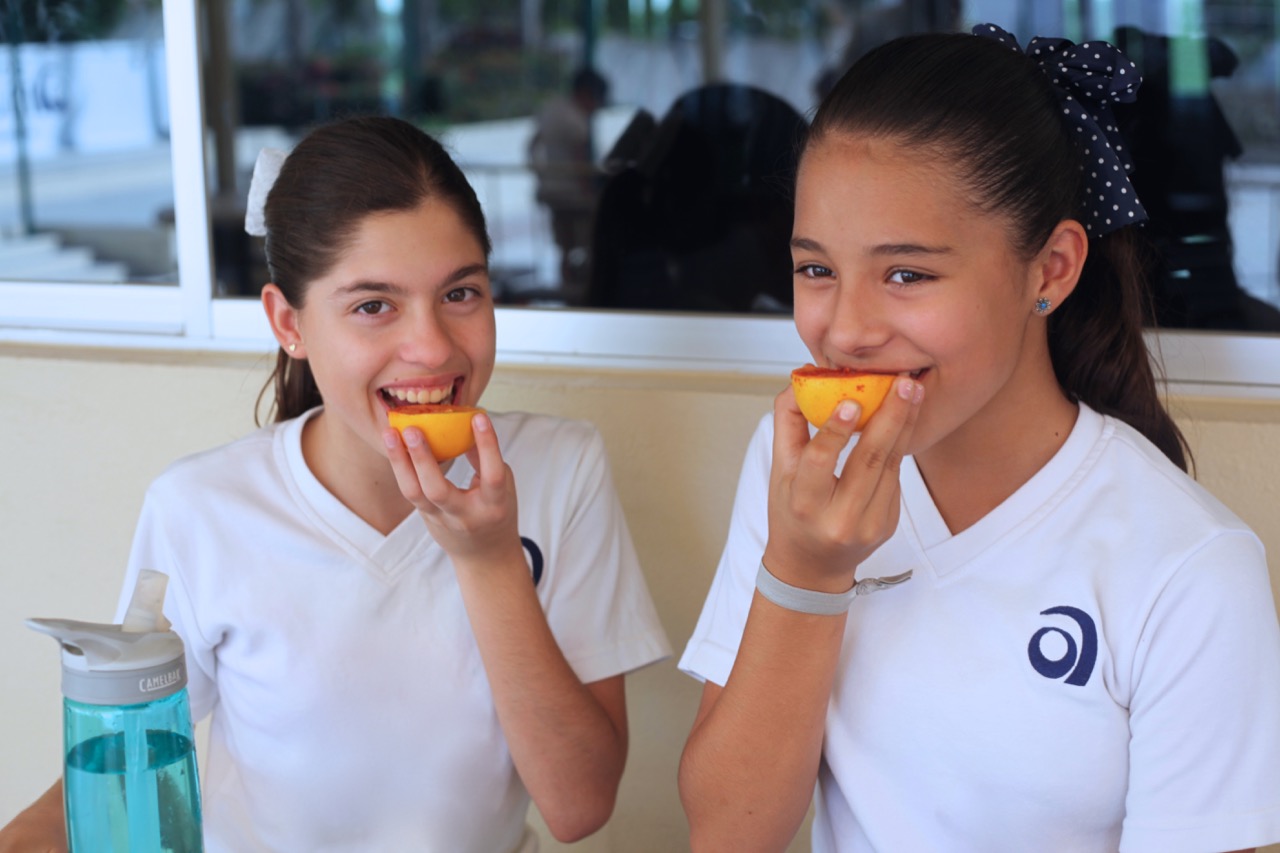 POWER FOOD by V'Fraiche
We are proud to introduce our ¨power food¨ area to enforce and strengthen healthy eating habits in our kids´ lifestyle. All food and beverages are carefully prepared under the supervision of licensed nutritionists to verify our food´s nutritional quality.
INFOTECA
Amaranto considers our Information and Research Center "Infoteca" as a learning environment in which our students have access to a great variety of resources as well as a place to communicate and exchange ideas, where interdisciplinary experiences are developed.
Our "Infoteca" is fully integrated to our children's curriculum giving them the opportunity to learn how to research and empowering their creative skills, while favouring autonomy and responsibility in their learning process. It is the ideal place to discover different sources of information and to stimulate reading not only as a learning tool, but a recreational activity.
We believe the ¨ME card¨ promotes responsibility in our kids and allows parents to have control over what books or material they wish to use or take home.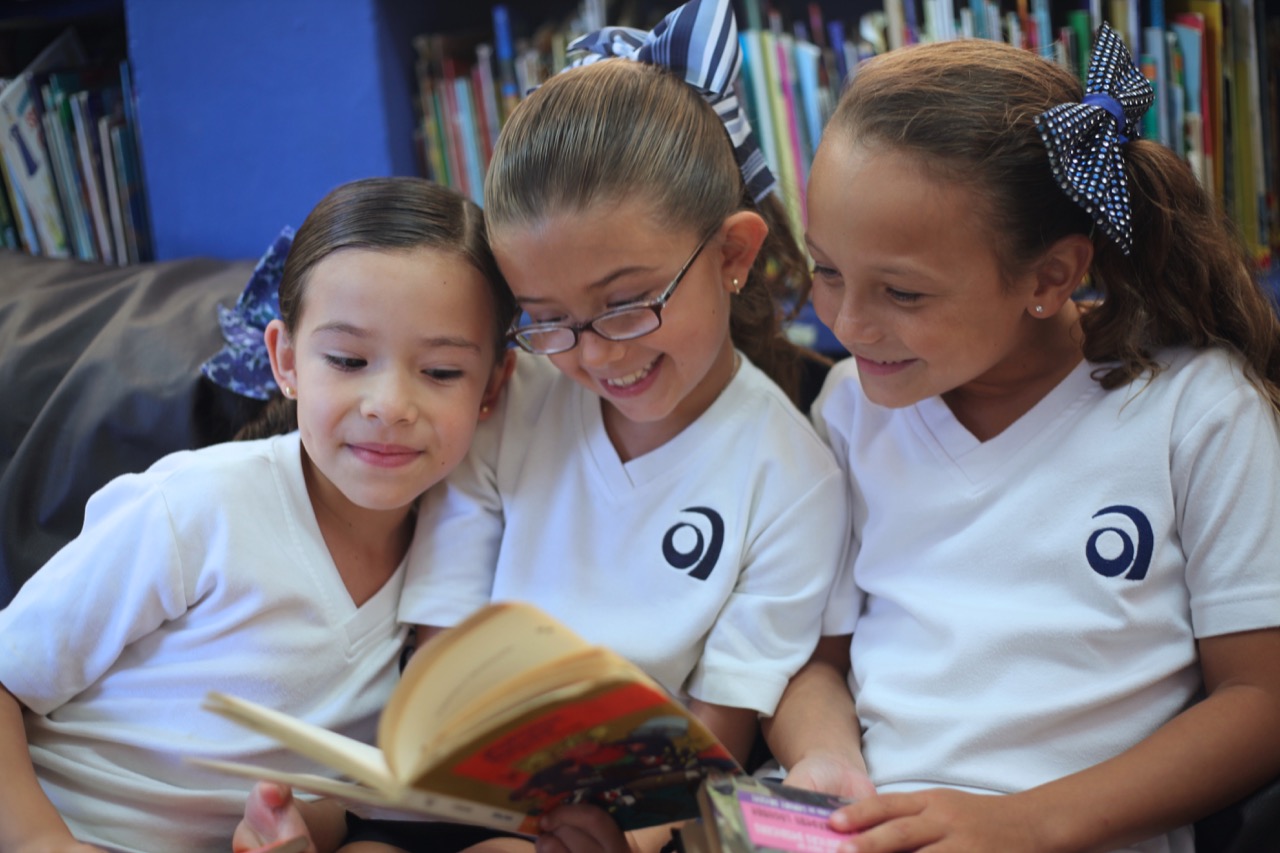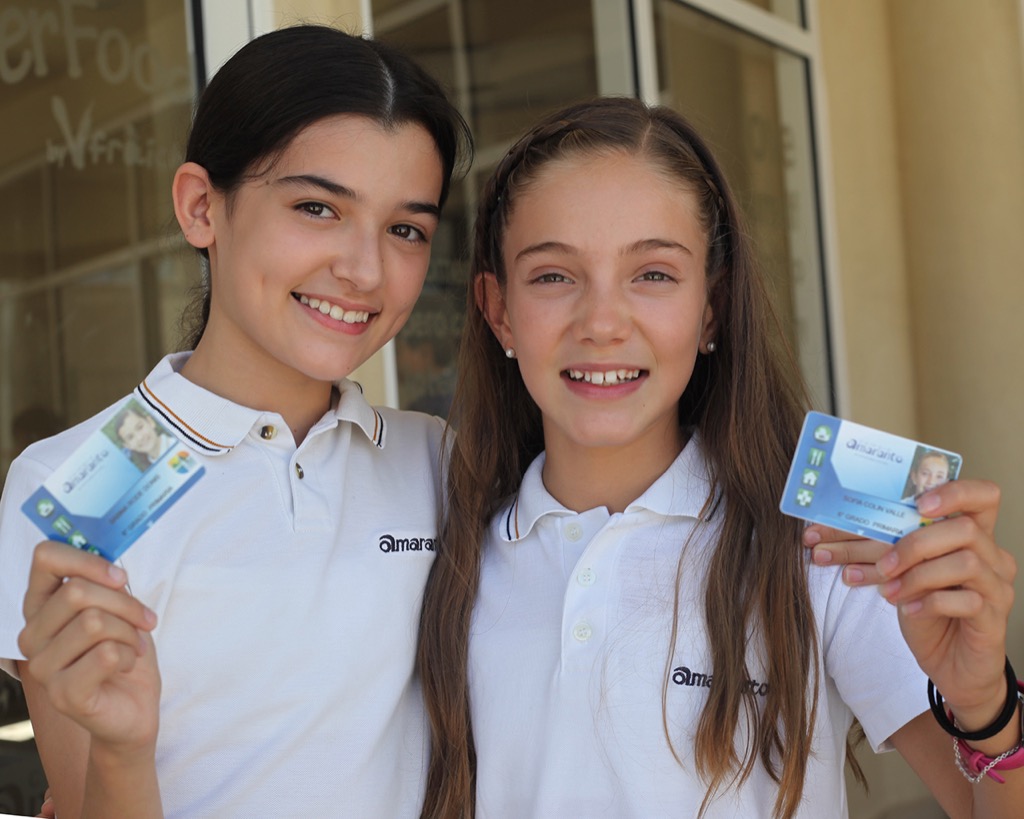 ME CARD
In order to give a better service to our educational community, Elementary school students have access to our personal identification ¨ME CARD¨.
The card works through an electronic reader that registers every student who enters the premises in order to make way for a more efficient attendance management and consequentially improving everybody´s safety.
"ME Card" is also utilized in the library to keep track of the books or other materials provided for students who want to use them in school or take home.
For health and safety reasons, ¨ME card¨ is available to families who wish to use it as a prepaid payment card. This way, students can buy food during recess hours or lunch (before after-school activities).